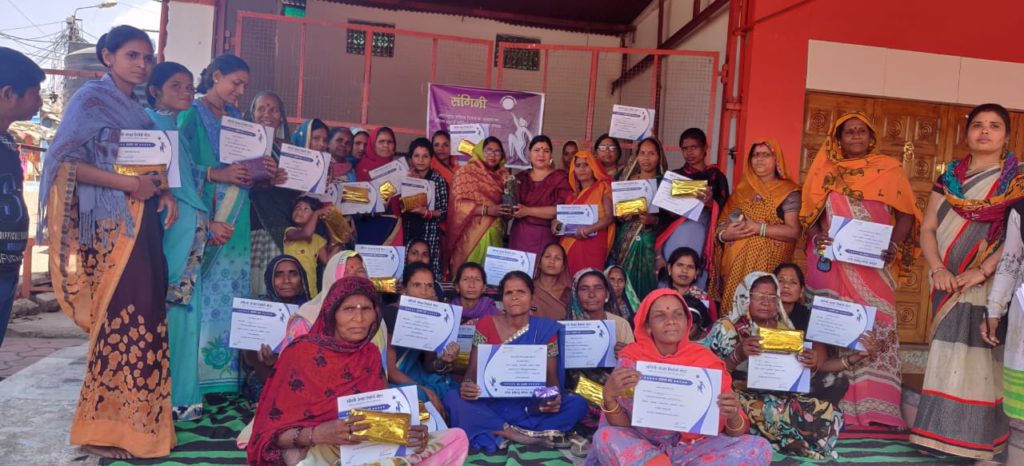 Women Groups
Currently we are working with women and girls in 40 slums of Bhopal and previously intervened in eight villages of Sehore district of Madhya Pradesh. Sangini has 50 women groups with 1,000 women in our communities. We provide them social and legal awareness through regular meetings and awareness programs. We work to empower them and during this we are focused on marginalized sections of the society like SC/ST, minority and other backward castes.
Leadership has been developed within women to advocate on issues of domestic violence, sexual harassment at workplace, sexual abuse and other form of violence. We have developed 11 task force members in every slums task force members have taken various steps to stop crime against women. They are also playing an important role as watchdogs to stop trafficking, child marriage, child labour and various community level issues. These task force members have taken significant steps to stop eve teasing and domestic violence in their respective communities. Leadership development of domestic workers, training on constitutional and human rights, leadership training (gender training) and exposure visits have been organised.
Adolescent Groups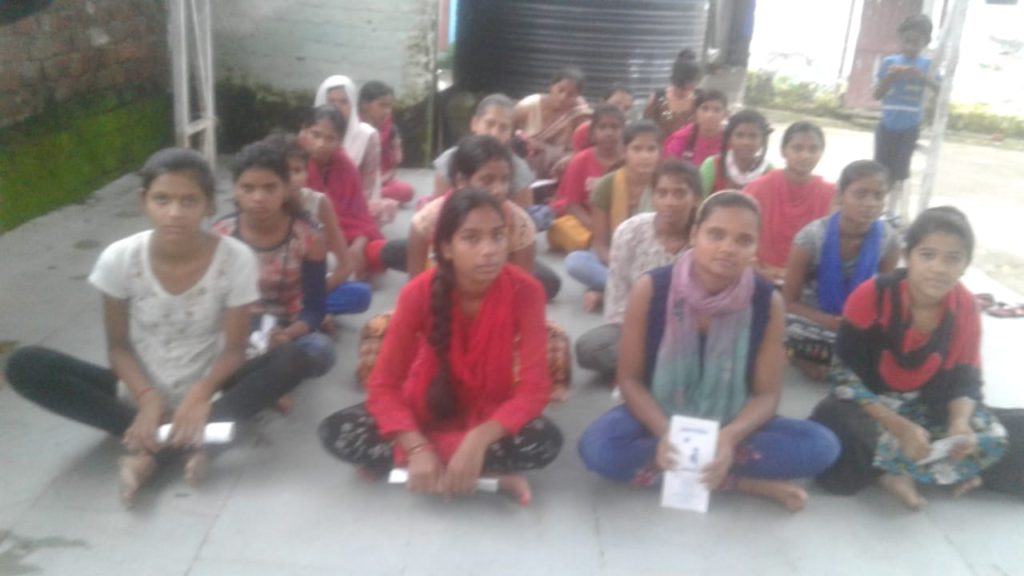 Simmone said, "One is not born, but rather one becomes a woman", and that's why we are concerned about adolescent's socialization. Now our 25 groups of 1000 adolescent are active in community. We are frequently doing gender training and capacity building workshops with these girls and activities like training, exposure camps, campaign and other activities related to their rights including menstrual health and cleanliness and self-defence training.
Men Groups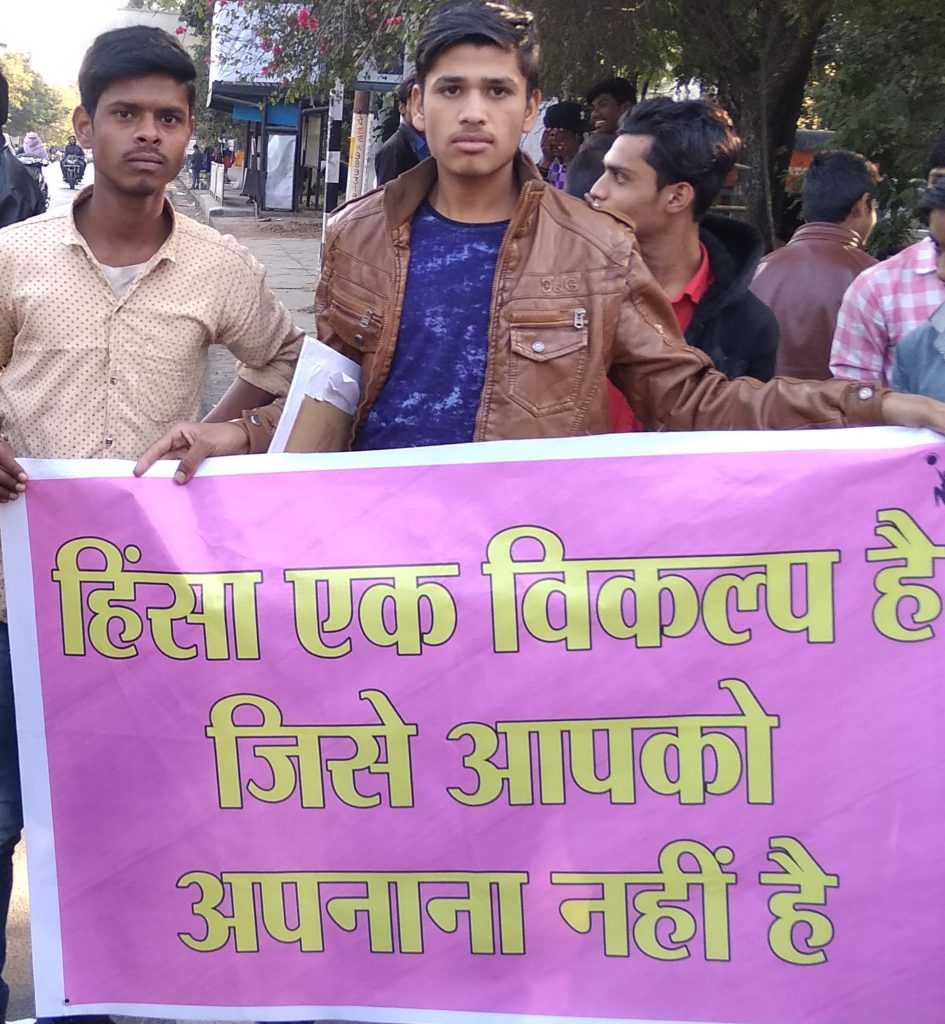 Usually when we talk about "gender sensitization or training" we only mean to work about women, to work with women and to work for women. As a great educationist Krishn Kumar has said "Not only women but men also made through socialization". Keeping this in mind, Sangini is working with men in five groups on gender discrimination.