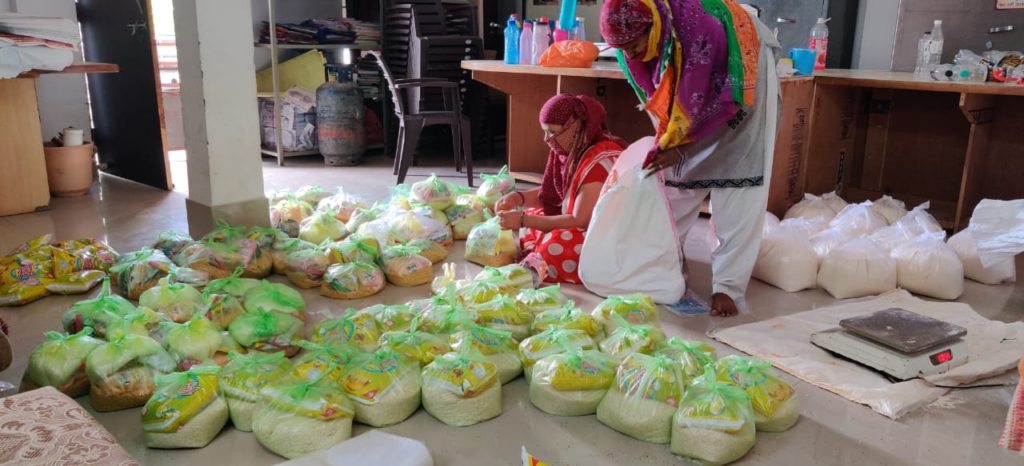 During the lockdown Sangini provided food support to most vulnerable groups within the community with the help of Bhopal Municipal Corporation and Resident Welfare Associations. Identification of most vulnerable persons who do not have any type of benefit from the government schemes, collection of old clothes, shoes, utensils, distribution of medicines, etc., was done.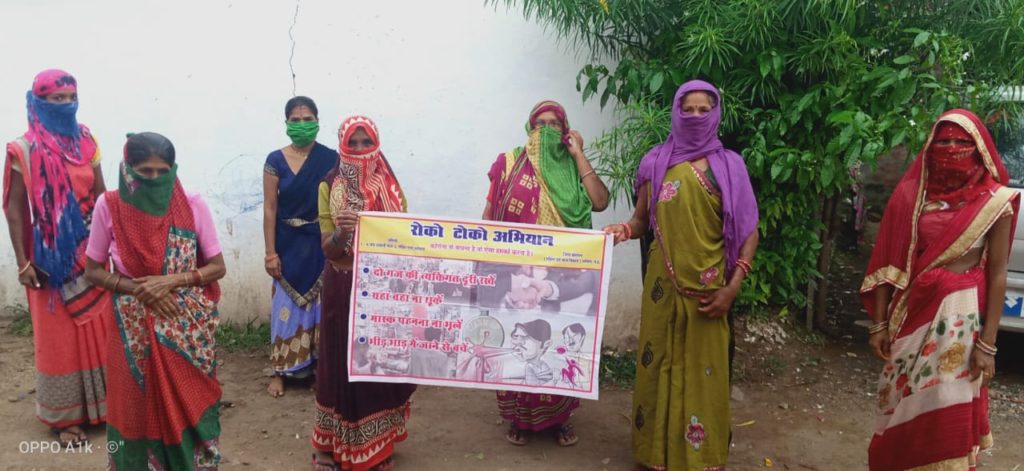 Sangini sensitizes the community, women and girls to maintain social distancing, wash hands and use masks. It also distributed soap and masks in the community. It also created awareness in society under the "ROKO TOKO" campaign which is run by district administration.
Since March 2020 to till now Sangini is providing dry ration and cooked food through four community kitchen centers in different areas. We have identified women and girls who have lost their jobs and financial support and are providing financial and material support to start their own business.
Read the document: Report on "Combat COVID-19"